Connected Currents at Art Gallery of St Albert, March 16-April 27th, 2023 March 10, 2023
Connected Currents is up at the Art Gallery of St Albert from March 16 to April 27th.
Opening reception and artist talk will take place on April 6th from 6:30-8:30pm.
There will also be an in-person tour with the curator on Thursday March 30 at noon, and a Virtual tour on Facebook live on Wednesday April 5th if you cannot make it to the gallery!
Address: 19 Perron St, St. Albert, AB T8N 1E5
Hours: Tuesday to Sat, 10-5pm, open till 8pm Thursday nights only
Web: https://www.artsandheritage.ca/pages/current-exhibitions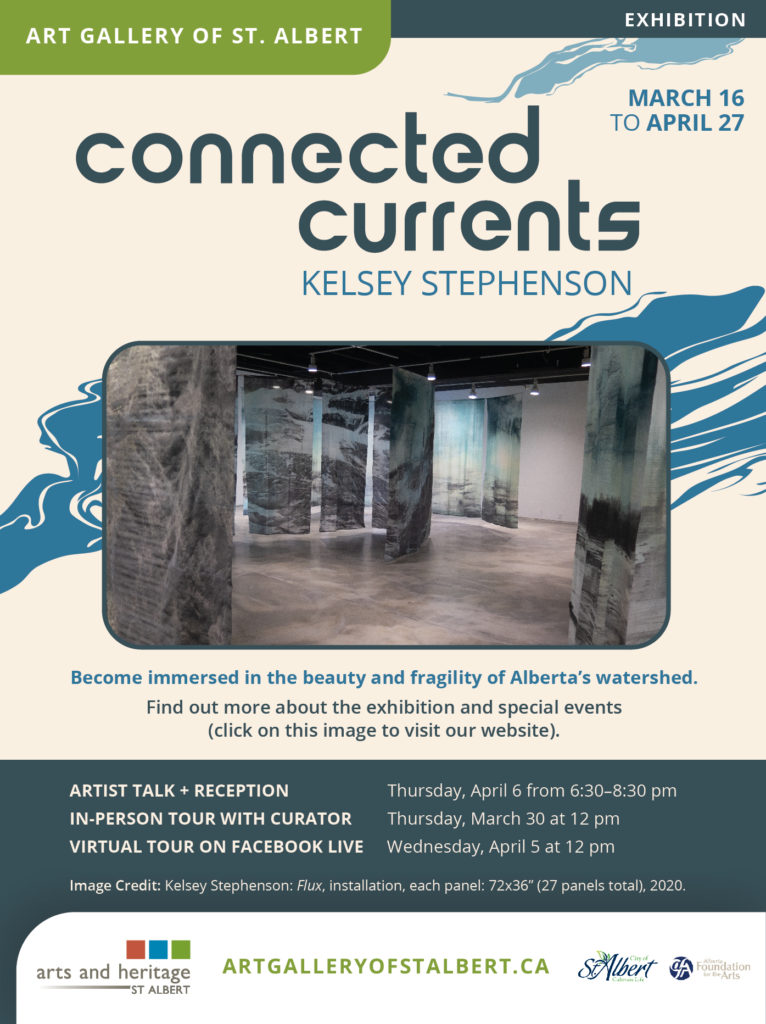 Categories: